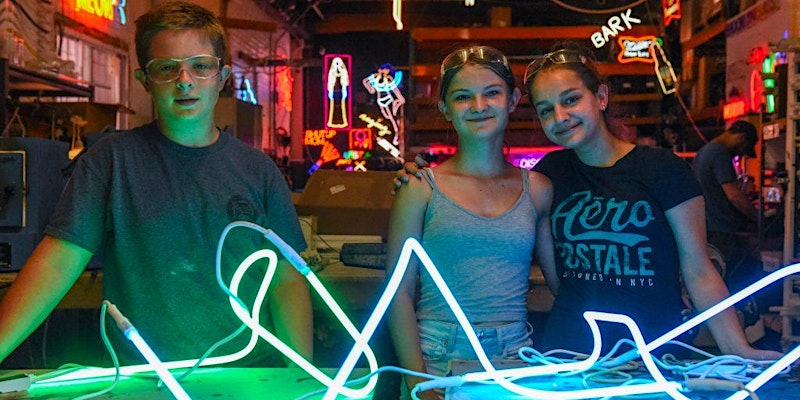 Teens Ages 13-18 will take over the Brooklyn Glass Studio in this intensive summer class!
Meeting Monday-Thursday 11am-2pm each day.
This one week summer program introduces the students to the science and art of glass working with the guidance of our highly knowledgable teachers.
This will give students a hands-on experience of learning the many facets of glass in one of the top studios of New York City.
In the Neon Shop, students will be introduced to the world of neon sign making, from pattern creation, to bending the glass tubes, to lighting up their works of art. All materials and one power supply included in ticket cost.
Please Note: There is no lunch provided.