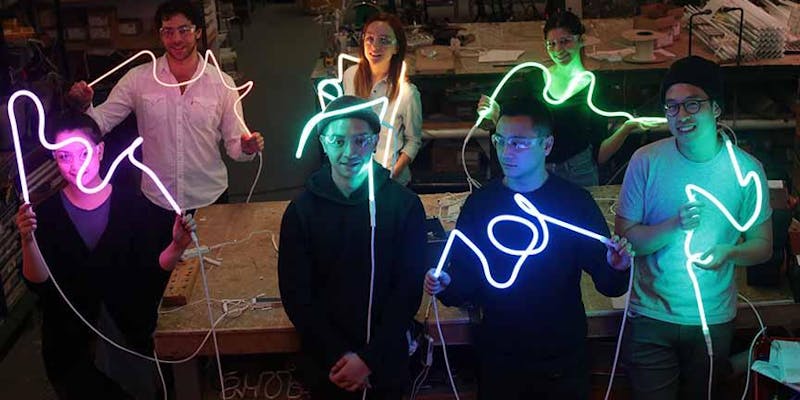 Our One Day Neon Workshop is a concise introduction to the art and science of neon tube making! Students can expect to learn about the components that make a neon tube, the tools needed, and the method to create a spectacular custom light source.
Students can expect to create an abstract piece of neon, using various torches with intimate instruction. In addition, students will learn the bending basics such as splicing, attaching electrodes.
Our classes are housed within a fully functioning neon shop and neon supply warehouse, allowing us to offer an abundance of materials needed (various colored tubing, power supplies, and hanging materials) on site. Many of our instructors work as full time neon producers and have years of industry experience.
The price of class includes glass, bending materials, one power supply, and wiring – $310 + booking fee.
Upcoming sessions indicated in the calendar to the right.
Book Now