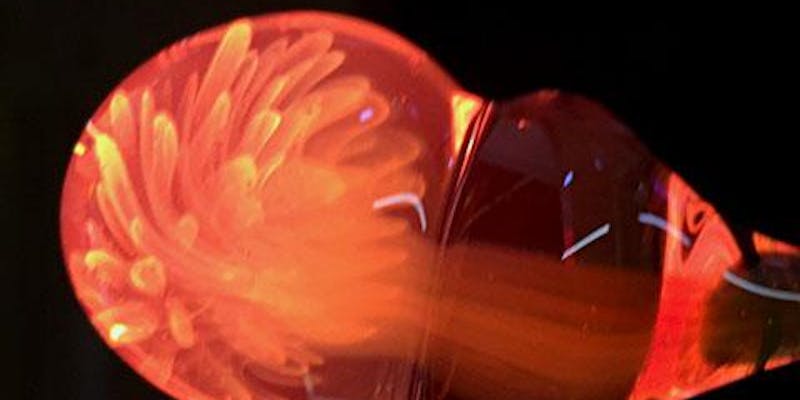 Join us for this 5 hour workshop focused on shaping and controlling molten glass on the torch. Working with borosilicate glass, students will learn implosions, color application, and more to create pendants, marbles and one of a kind pieces of art.
No experience necessary.
$250 + booking fee, all materials included.
Book Now