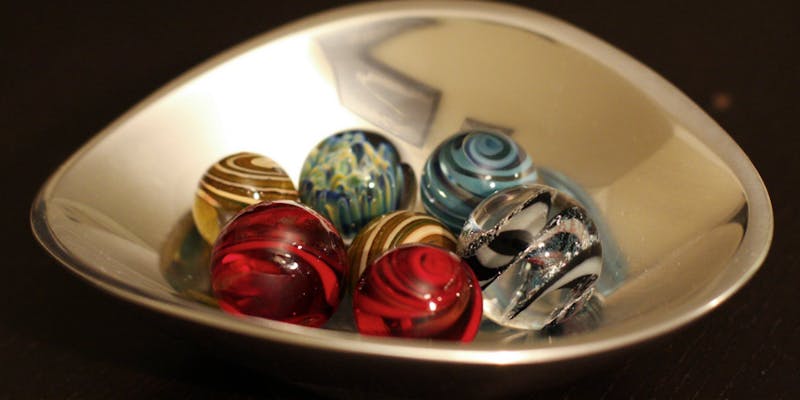 Join us for this 5 hour workshop focused on making flame worked marbles of various sizes and wearable pendants. Learn implosions, color application, and more. Work with borosilicate glass and torches to create one of a kind pieces of art.

Start your own collection today!
All levels welcome, absolutely no experience necessary.