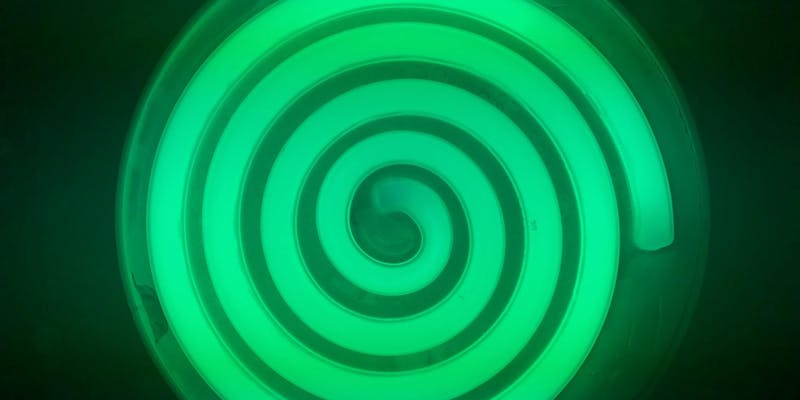 Welcome to our Introductory Neon course! In this eight-week intensive class, students can expect to learn about the components that make a neon tube, the tools needed, and necessary techniques to create neon.
The course will consist of developing the foundations of tube bending, designing and creating various neon projects, and learning how to have continuous bending improvement. Students will learn the bending basics such as splicing, attaching electrodes, double-back bends, right angle bends, and more.
Having a weekly bending routine will help the student develop the muscle memory of working with glass tubing. Instructors will work closely with students to help steer them on the right path and teach them to identify what a good bend looks like.
Unlike other neon workshops, our classes are housed within a fully functioning neon shop and neon supply warehouse, allowing us to offer an abundance of materials needed (various colored tubing, power supplies, and hanging materials) on site. Many of our instructors work as full time neon producers and have years of industry experience.
Students will be provided with a neon bending tool kit to keep for future studio use, and one neon transformer that will light up to 2 small units. Additional transformers can be purchased on site if needed.
If you miss one or more sessions during your 8 week neon class, you are entitled  a one-day neon rental for each day missed. Free and paid rentals are granted after the end of the 8 week class and permission from the instructor. Glass, pumping the pieces, and adding electrodes will be an additional cost. Neon pieces can only be picked up. We cannot ship out neon student-work.
$1100 + booking fee, all materials included.
Book Now