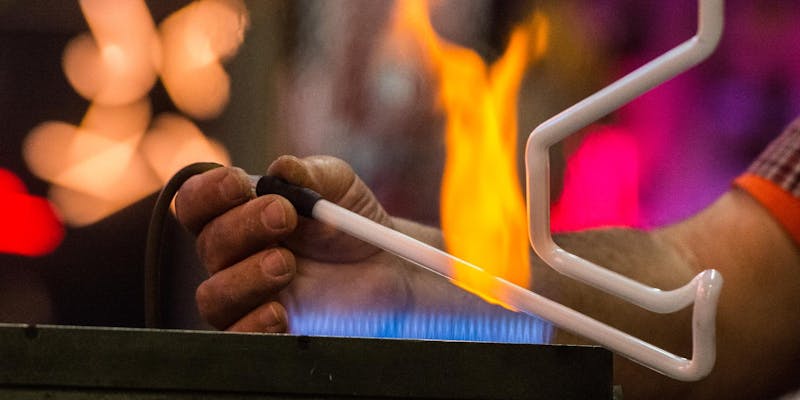 Continuing Neon Course Designed for Students Finished with Neon Bending Bootcamp or Neon Letters.
In this 8-week course, students will learn new skills and techniques, expanding on those learned in our Introductory Neon Courses. They will work on a project or pursue focused experimentation utilizing glass tubing. Instruction will focus on fine tuning student's neon bending, working with various sizes of tubing, creating bending patterns, new approaches to fabrication, and instruction on mounting styles to accomplish their chosen aesthetic.
Students will be provided with a neon transformer, Neon Kit not Included (Available for Purchase if Necessary).
Prerequisite required.