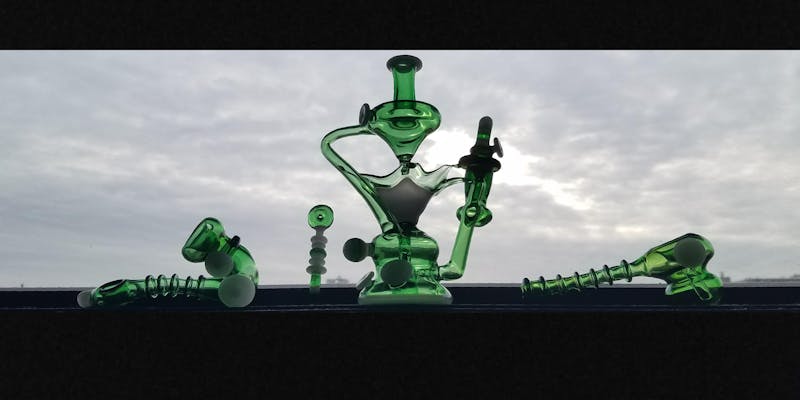 THIS CLASS MEETS SATURDAY 6/8/19 FROM 11am-4pm & SUNDAY 6/9/19 FROM 11am-4pm (10 hrs in total)
---
Looking to step into the world of heady glass and beautiful functional pieces? Join us for a weekend intensive today~ Held over two days, 5 hours a day, this class is the perfect introduction to glass fabrication.
The goal of this workshop is to instruct students in making functional tobacco and smoking pieces. You will learn how to work with borosilicate glass, including clear and colored glass.
The class will start with a basic lesson in torch usage, safety procedures, and the techniques of working glass. Further on this class you will have the opportunity to create your own glass functional items.
All levels welcome, no experience needed. Photo of work by our instructor David B. (IG: @Redsnapperglass)
*All peices made in class are for tobacco use only, and are intended for use for adults 18 and over.*