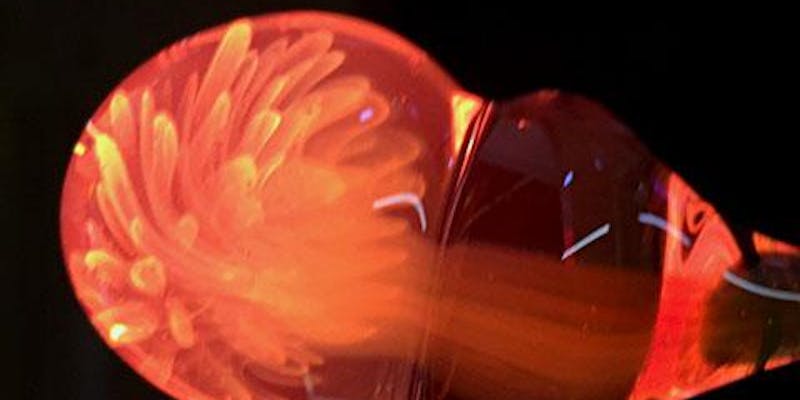 In this 5 hour workshop, students will have the abiilty to learn the basics of working with torches and borosilicate glass. Learn to make pendants, marbles, and more.
Classes will begin with a demonstration of techniques and safety procedures, and will move into hands on practice with the aide of the instructors.
Join us today!
All levels welcome, no experience necessary.