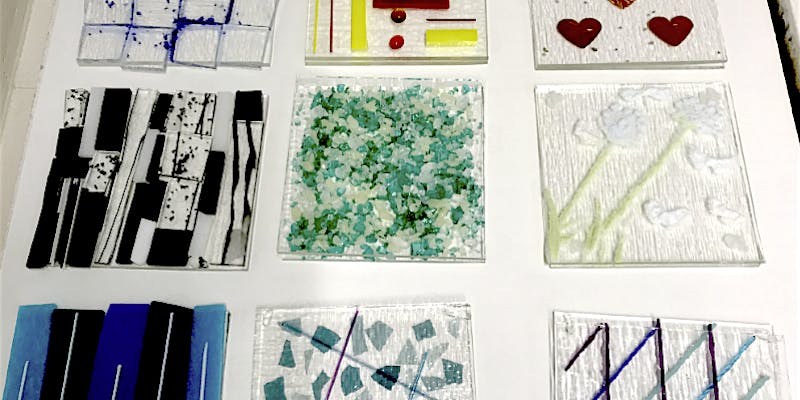 Come create and learn in our afternoon workshop centered around the beautiful form of glass art known as Fusing.
In this course, students will create their own works of art out of solid pieces of glass that will then be fused together to create a cohesive object.
Perfect for students young and old (min age 5 years to participate) and a great way to cool off this summer, as this workshop does not involve the furnace like some of our other popular classes.